The recipe of the week
Tomatoes stuffed with smoked trout and cream cheese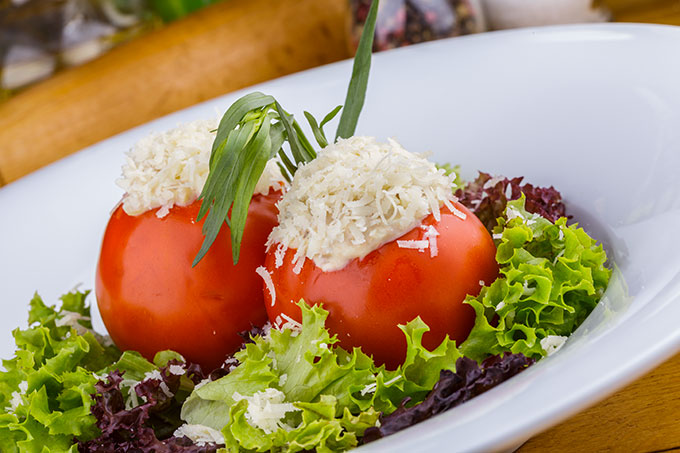 Ingrédients (For 4 people )
4 Rose de Berne tomatoes
100 g cream cheese such as Philadelphia
2 smoked trout fillets (of approximately 100 g each)
1 large shallot
3 sprigs of dill
1 tbsp olive oil
Salt and pepper
Préparation
Wash the tomatoes, cut their tops off, and hollow them out using a small spoon; reserve.
Peel and mince the shallot.
Wash the dill and mince the leafy sprigs.
Dice the trout fillets.
In a bowl, soften the cream cheese with a fork.
Add the diced trout, shallot, dill and olive oil.
Season and combine.
Stuff the tomatoes with the mixture, then replace the tops of the tomatoes.
Serve immediately with baked potatoes, crusty bread, or a cold creamy chick pea soup.